Running a business these days is tough. Especially for brick and mortar businesses that rely on everyday interaction and sales. The COVID-19 pandemic was a big blow to every type of business. However, there are some businesses that are still thriving and adopting new ways to cope up with these sudden and unforeseen changes.

Cleaning services have become extremely essential recently. Everybody has become more conscious about keeping spaces clean and disinfected. To prevent infection and the further spread of illness, keeping things tidy to keep a healthier and safer environment has been crucial. However, most local cleaning businesses, due to a lack of visibility, are overlooked and forgotten because they are not visible to their local community.

As an entrepreneur or a cleaning business owner-operator, here are the first steps in transitioning from your traditional physical business set-up to a more adept online environment.
Importance of A Website For Local Cleaning Businesses
Increase your Brand's Credibility and Professionalism
Potential customers have the information of the internet at their fingertips. This means they are more educated and are able to research your services before taking the plunge. Having a well-developed, well-designed website is crucial to how clients perceive and interact with your brand.
The lack of a company website might prevent prospective customers from finding your business, engaging with it or even using your services. Owning a website can give your potential customers the reassurance they need to take the next step with you.
Boost Your Customer Reach
All eyeballs are on the internet today. Every product / service that you can think of is on the internet today. By having a website that is operational 24/7, you become available to all of your potential clientele way beyond your regular store hours. You can still schedule appointments, collect leads, acquire sales — through your website during business and non-business hours.
Owning a website also allows cleaning businesses to grow far beyond their local neighborhood. If you are ambitious, you can expand your services and business far outside your immediate area with multiple locations statewide, nationwide, worldwide — with your website, serving as command central.
(Image source: Google Image)
Your website allows your business to operate beyond store hours. Your website is working while you sleep, while you're on vacation and while you operate your business. You can set up the website to perform the functions that you would prefer — lead generation, order taking, business development, customer relationship management, marketer extraordinaire.
Once you set up your digital marketing strategy effectively and the general infrastructure of marketing, sales and operations of your business properly, you can begin to fulfill a greater vision for your company.
Finding a good web and marketing service provider is a good investment especially when the goal is keeping your brand relevant online.
There are endless possibilities for your website and the roles you can have it play in your business.
Better Customer Service and Business To Customer Relationships
(Image source: Google Image)
Customers calling your business to request service and offer feedback are still common. However, you can improve your customer service and give your customers a better, hassle-free experience through your company website.
If you currently don't have a customer service department, a chatbox on your website can serve to better the customer service experience for your clients. This implies that you are available for them anytime they need your assistance. It also serves as another avenue for clients and new potential clients to inquire about your services.
Consider hiring a human customer service agent for your chatbox and possibly a customer service department.  If that is not possible, there are chatbox apps that will readily connect to your cell phone and you can message your clients and potential clients directly.

Every good customer service experience can help to mitigate any negative feedback from your customers and enhance your company's connection with them. Offering consistent service aided by technology allows for better customer relationships and prospects for future business.
Things to Consider When Developing A Website for your Cleaning Business
If you are in the early phases of developing a website for your business, here are a few things you should keep in mind to execute this process for your cleaning business properly.
Identifying Your Website Visitors
(Image source: Google Image)
Just like marketing to any other target audience, you have to delve into who is coming to your website and why they are there.
As a cleaning services provider, you should first identify who your visitors are. Are they residential homeowners that don't have the time to clean their own place? Are they business owners that have too much on their plate to organize and clean their place of business?
Next, consider why your visitors have come to your website. How can you adjust and change your site to better meet their needs?  Thinking about a few of these reasons prior to building your website will help your web developer and designer create a much more effective website for your business.
Build a Better Visual Brand
(Image source: Google Image)
Human beings are visual creatures. There is a reason why the age-old adage — 'A picture is worth a thousand words' — is true. Aside from the written content on your website, you should focus on the aesthetics, branding, and other visually related components of your website.
The more clear, consistent, and contemporary your branding is, the more visually appealing your website will be. Look at your website from the perspective of your customer. Ask yourself —  would you fill out a form or request additional information from a website that looks like yours?  If the honest answer is no, it's time to consider a redesign.
As the decision-maker, you will have to make this assessment for yourself.  During this process, look at your website objectively.  Many small business owners may not have the budget for a better website, then convince (delude) themselves that their website is 'good enough'. 
If you're having trouble thinking and planning your website's look, you can check out website themes and begin to compile your own ideas. From there, develop a more customized theme for your site and work with your web designer to perfect your company's look.
Make Your Site Mobile-friendly
Today, most of the initial visits to your website is via mobile. It is mandatory that your website be mobile-responsive so that users may have the best experience using your website. Your website should adapt to the device that is being used by your audience — whether it is a mobile phone or a wide screen television.
Recent studies reveal that more than half of global web traffic originates from mobile devices. Not making your company website mobile-responsive poses a huge disadvantage as it will deter your visitors from having the best experience. Google, as a search engine, also considers this unfavorable as they would prefer that all of their users find a website that is relevant and engaging.
You can reach a wider audience if you make your company website mobile-responsive. 
Call To Action Everywhere

Your website should also offer several call-to-action statements or questions that will prompt your website visitors to take the next action steps. If you are organizing your marketing strategy properly, you will want to offer your visitors enough information and confidence to inquire about the next steps to their desired goal.
It is recommended that every page of your website should have at least one CTA (call-to-action).
A feature of your website that you should also consider is scalability. Your website should be flexible enough to grow with your business as time moves forward.  The ability for your website to expand and contract as products, services and business environments change is crucial.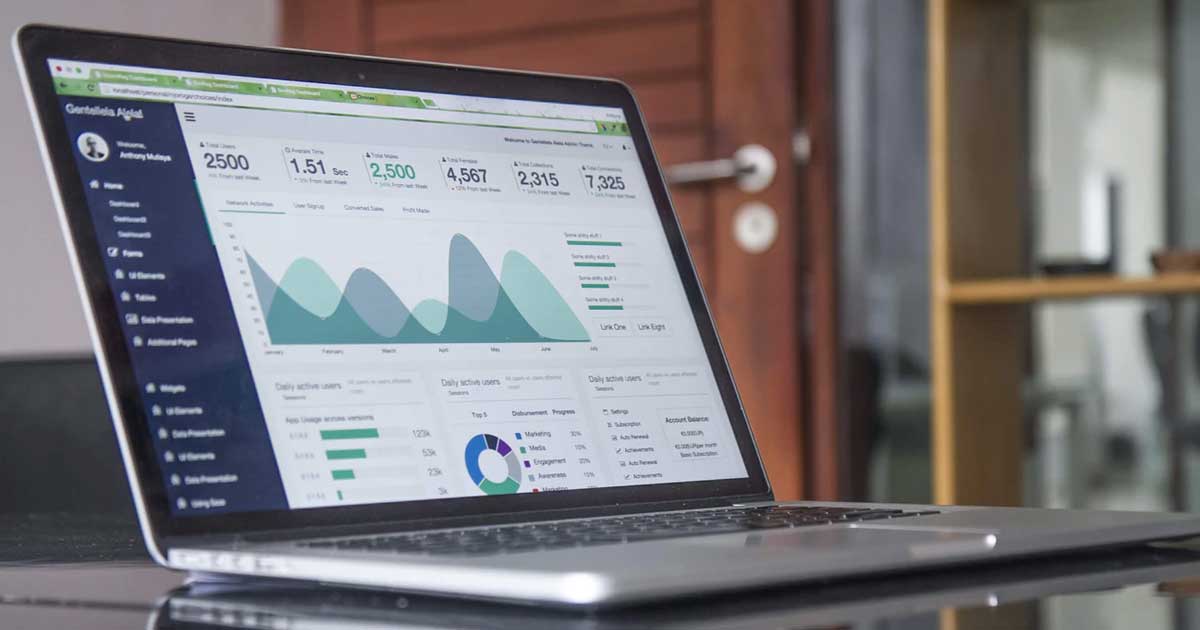 In today's digital environment, not having an effective company website will leave your cleaning services business trailing behind your competitors that do.
It is highly likely that your competitors who have decided to develop a website for their business are finding clients and visibility that you are not. Be aware of what is happening beyond your comfort zone!
In today's highly digital environment, your cleaning business must adapt!